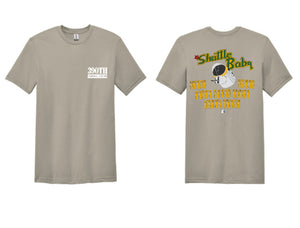 Shuttle Baby Collectable T-Shirt (LIMITED EDITION)
Don't miss your chance to be the envy of your friends with this legendary one-of-a-kind Shuttle Baby T-Shirt! With only 100 of these limited edition soft-style shirts available, they are sure to fly off the shelves!
Proudly show off the 390th Memorial Museum's Shuttle Baby A-2 Jacket artwork emblazoned across your back! Get yours now before they become a distant memory!